Michael Hayes 
—————————————————————————————————————————
BIO
I play piano, guitar, and cello.
Between 1978 and 1980 Illinois State University hired me to teach classical guitar on independent study.  During this time the chairman of the music department told me, ". . . after you complete your degree we may create a permanent-part-time position."  Seriously that is how I remember it.  This prompted me to reconsider my career choice.  Wandering into the math department I met a professor who encouraged me to consider computer programming so I took a few courses and I found it so logical and easy.  
In August 1980 I got a computer programming job in Nashville and moved there to follow my dream of being a song writer.   Before moving to Nashville I'd met Michael Clark, cowriter of the the hit Slow Hand.  Michael encouraged me and took me to a studio to do a few demos and set up some appointments for me.  Somedays I regret not following up on those opportunities but at the time my employer was a slave driver expecting 80 hours a week and other life things were getting in the way.
For my first few years in Nashville I played in a dance band with my saxophonist and studio musician friend, Cole.  During this time I met the future mother of my son.  Time suddenly was in short supply as work (new job) was requiring occasional overtime, I was attending Belmont University to finish my BBA, and still playing in the band.  Being overloaded song writing didn't have much room in my life.  So the decision to focus on the computer programming career won out.
In the mid-1990s my son became interested in music.  We purchased an early version of Logic and I was hooked and drawn back into music again.  New Age music was popular at this time and I composed a lot of tracks, burned several CDs, and mailed them to 615 Music (now owned by Warner Chappell) and they signed 12 songs for a CD in their Platinum library series.  
Following the 615 Music success I was contacted by Steve Sechi and asked to do 2 CDs for his new Kool Kats music library.  Rissa Records hired me to do the music for a nature environmental sounds with music CD that was sold in the gift shops at Niagara Falls.  Denise Allen, an Occupational Therapist, recorded two CDs of spoken word for therapy and relaxation.  Most recently, 2014, TRF Music asked me to do 2 CDs for their new Energize Music library.
In 2001 I successfully marketed and sold my music directly to videographers.  I would contact people by email and offer them a no risk, no money up front,  tryout of 8 CDs of musics for $100.  I would manufacture CDs by hand with a CD burner and stick-on labels.  It was fairly successful and I'm still earning royalties from those CDs on my BMI statements.
Over the years I've become more critical of the quality of my mixes and mastering.  So in December 2014 I hired Carl Tatz to design and build a first class mix room in my home.  For the next 3 years I wrote 9 CDs of music attempting to create my own music library Ear Shock® Music believing that if you build it they will come.  The face of marketing has changed so much since 2001 and I'm just not sure how to go about marketing a one-man music library successfully so I've returned to trying to get music licensed by other music libraries.
In August 2017 I joined Taxi Music and write between 1 and 3 songs per week to submit to listings in various genres.  I believe this hard work will pay off in the near future.
—————————————————————————————————————————
In 2007 I did a commercial release CD entitled Sunrise and hired promoter Michael Moryc.  Sunrise was created with the help of Billboard charting jazz guitar virtuoso Denny Jiosa.  Denny helped me bring the project to life and remains a great friend. 
Sunrise CD Credits:
Michael Hayes – guitars, bass, piano, keyboards, programming
Denny Jiosa – Guitar FXs 7, 9; drums 10, vocals 6, guitar solo 6
Brian Fullen – drums and percussion
Jeffery Scott Wills – sax 3, 5, 9
Jeff Cox – fretless bass 3, 11, bass 1
Kimber Manning – vocals 2, 10
Randy Olson – violin 1, 10
Chris Fullen – violin 8
All music composed and arranged by Michael Hayes
Produced by Michael Hayes
Engineering by Denny Jiosa and Michael Hayes
Recorded at Taegee Ko and The Reel Thing Studio
Mixing by Denny Jiosa www.dennyjiosa.com
Mastering by Ken Love, Mastermix, Nashville, TN
Published by Michael Hayes (BMI)
Cover Design by Ric Simensen
—————————————————————————————————————————
Here is a list of places Michael's music has been used. 
Music Production Libraries 
 
615 Music Library - Warner/Chappell, Kool Kats, Power Sound, Energize Production Music, Di Vinci Music Library, and Bonanza Music Library have all used Michael's music.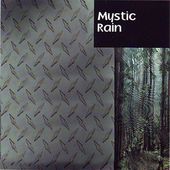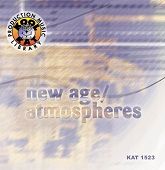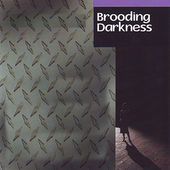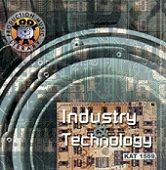 Television 
 
Michael's music has been used on several television programs; The Sci-Fi Channel's Proof Positive, 20/20, The History Channel, NBC Dateline, MSNBC Investigates, MSNBC Reports, Access Hollywood, America's Most Wanted, Crook and Chase Tonight, and more. 
 
Projects 
 
Denise Allen, an Occupational Therapist, recorded two CDs of spoken word for relaxation; Cool Karma and Butterfly Dreams. Michael's music was used for the background of Denise's projects. 
 
Rissa Records of Sanborn, New York used Michael's music for its Sounds of Niagara with Music project. Michael's music provided the background for the soothing sounds of nature recorded around Niagara Falls. The CD was sold in gift shops located at Niagara Falls. 
 
Film 
 
Director Paula Rogge used one of Michael's songs for the trailer of her movie Movin' On.  
 
Michael composed music for two short films produced by Bulb Productions of Germany and custom music cues for Woodward, Oklahoma's Department of Tourism video. 
 
Multi Media 
 
The Virginia Department of Motor Vehicles used Michael's music in a multi-media presentation for the National Highway Traffic Safety Administration.  
 
Games 
 
Gameday used Michael's music for the computer game Space Rescue.